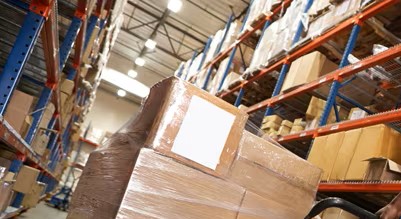 Experience a seamless global supply chain solution tailored to your unique project requirements. At KC Global we specialize in all aspects of the international supply chain, enabling us to support your project anywhere in the world. With our expertise, network, and commitment to excellence, we're here to ensure your success.
Tailored Solutions, Maximum Efficiency
No two projects are the same, which is why we deliver customized solutions designed to optimize your supply chain. Our team of experts takes the time to understand your goals, challenges, and timelines, allowing us to create a strategy that fits your needs. From procurement to transportation, warehousing to distribution, we have you covered.
Global Reach, Local Expertise
Benefit from our extensive network of trusted partners, suppliers, and service providers worldwide. This enables us to navigate international logistics, secure reliable transportation, and tap into local expertise wherever your project takes you. Rest assured, we'll ensure timely delivery and seamless coordination, no matter the distance.
End-to-End Support, Stress-Free Execution
From initial planning to final delivery, our team provides comprehensive support throughout your project lifecycle. With a focus on proactive problem-solving and attention to detail, we keep your project on track and within budget. Our timely communication and meticulous execution guarantee a stress-free experience for you.
Continuous Improvement, Future-Ready Solutions
We're committed to staying ahead of industry trends and embracing innovation. By investing in training, advanced systems, and processes, we enhance our capabilities to deliver cutting-edge solutions. With us as your partner, you'll always be equipped to thrive in the ever-evolving global marketplace.
Parker Hannifin
As the authorized Parker Hannifin distributor for Kenya and East Africa, KC Global is dedicated to providing a comprehensive range of high-quality instrumentation products. With our expertise as a trusted distributor, we offer customers a full system solution, expert advice, and assistance in selecting the most appropriate Parker product for their specific motion and control requirements.
Discover what our clients have to say about their exceptional experiences with KC Global Procurement.
Kind words from our clients
"A massive thank you to KC Global for sorting our order and improving the delivery date by 2 weeks. It is greatly appreciated. Please pass on my thanks to the people involved as it has really helped us out with the earlier delivery."
Manufacturing Company
"Thank you very much for dealing with this request very quickly and efficiently. Impressive service indeed!"
Biotechnical Company
"Just want to say a massive thank you for your help in getting the delivery date of the above order improved. Great work and much appreciated."
Manufacturing Company
"We are incredibly pleased with KC Global's outstanding services. Their expertise and dedication have resulted in significant cost savings and improved efficiency. Highly recommended."
Oil & Gas Company